Barefoot Jet Ski Dolphin Tour Company
Welcome to BareFoot Jet Ski Dolphin Tour Company
Specializing in Private Go at your own pace fun! We offer Wave Runner Dolphin Tours, Jet Ski Dolphin Tours, Lessons, and Events. Take a look at all of our excursions that we have to offer you and your family below.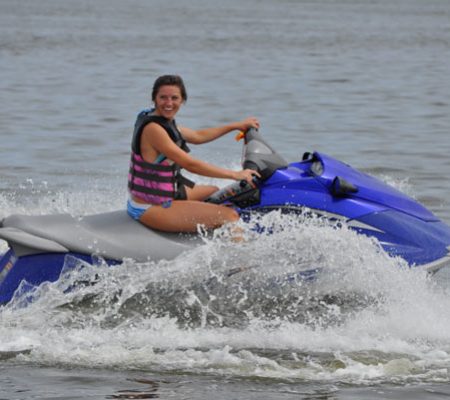 You're The Captain. Lessons. Great Water Access. All Fees Included.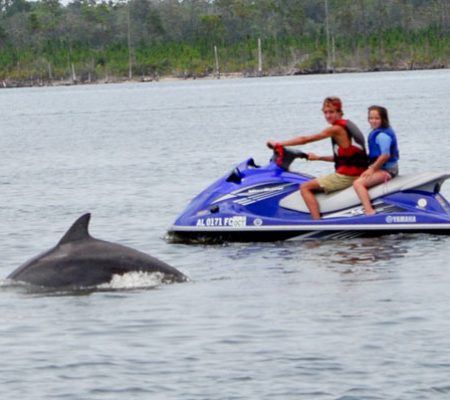 1.5 Hr Private jet Dolphin Tour and Run
Lessons, photos and refreshments included. Great for kids 6 and up.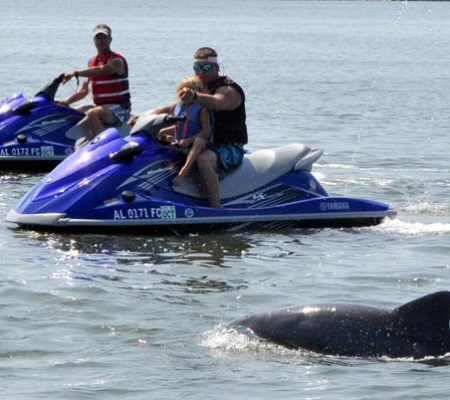 Our Famous 2 hr Private Jet Ski Run
Dolphins – Eco Tour – and Swim Run.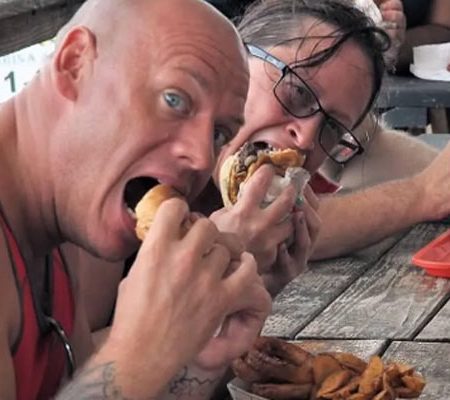 Our Famous Cheeseburger in Paradise Run
This Tour Has it All including free cheeseburgers at Pirate's Cove.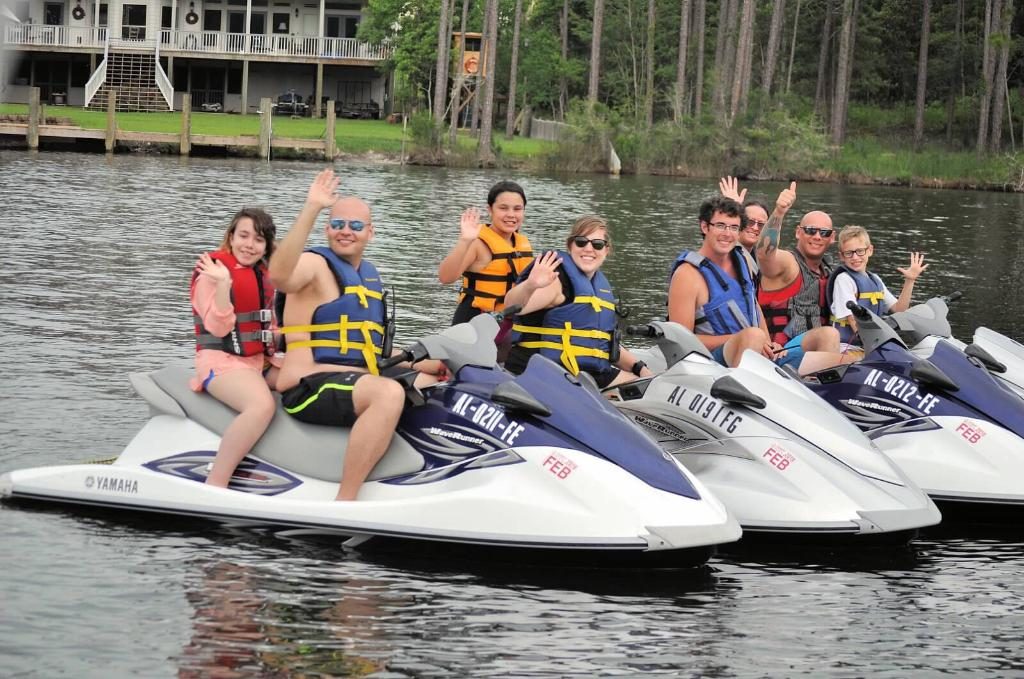 Our Companies, Orange Beach Private Family Dolphin Tours and Barefoot Jet Ski Tour Co. provide a dedicated group of Guides that provide unique opportunities to re connect your family unlike any other service offered on the Island .We are First in our efforts to provided realistic encounters that involve encountering "Dolphins in the Wild." We are Not a Rental or Pack Tour company that places you, your friends or family in overcrowded tours with strangers. We custom tailor your time with us for you to go at your own pace, not ours. We are more than jet skis. We Make Memories!
Barefoot Jet Ski Company is more than just jet skis! We take the time to give lessons for those that want to enjoy their time with us in confidence! Once we accomplish these goals we ride to have an incredible one of a kind encounter. We go at you pace. No one left behind and no one hindered from having fun! Photos that we provide give you memories you'll never forget!
We are locals that live here, work here, go to school here, and go to Church here! We have been here when only 1,000 locals inhabited the Island completely to ourselves and know where to have the best riding and safest jet ski experience for you and your family! Reserve your memory with us today!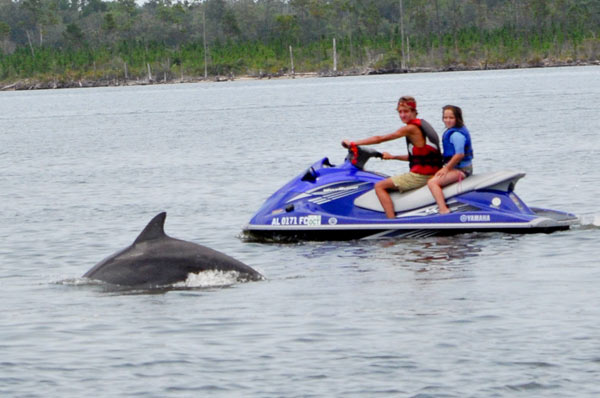 Trip Advisor 2014, 2015, 2016, 2017, 2018 and 2019, and 2020 Certificate of Excellence award winners! Read Our Reviews!
Riding the jet skis was awesome - one of the best times I have ever had on vacay. The whole thing was great. The trip over to Pirate's Cove... read more was great and the food fantastic. However, I must say what made our experience remarkable and extremely enjoyable was our wonderful guide, Michael. We had a family of 7. He made sure we were all safe and had the time of our lives. The kids adored him - he was part of the family the entire time. That young man is a jewel.

nancyaM6989SE


8/08/2020

The entire trip was amazing. Michael did an amazing job with our 2 hr dolphin jet ski tour. We saw many dolphins and had some time to play around on... read more the skis. Would highly recommend. Ask for Michael he is a great guide.

matthewm756


8/15/2020

We went on the 2 hour boat ride to see dolphins. We loved it! The Bay was beautiful and we saw a mother dolphin with her baby! Lots of cool... read more birds to see too. The staff was very friendly! Definitely recommend!

Y325TDsaras


9/05/2020

Went out today and created great family memories with great pictures to remember it all. Started out looking for dolphins then went to a nice place to swim let... read more the kids (adult kids) jet ski and did some tubing. When your 6 year old gets done with her first time tubing ever and says.... that was EPIC! You know it's a great time! Adrian and Billy are kind and full of information. It is a bit pricey to have the time just for you and your guests/family so totally up to preference.

culburn


8/11/2020

Our family had so much fun!! Captain Adrian and Michael were very professional and made sure our group of 7 had a great time! We purchased package C and we... read more all had plenty of time to go tubing, see dolphins and ride the jet skis.

M3359BXlorenab


8/11/2020

Our favorite part of the experience....WAS THE EXPERIENCE!!! Adrian and Michael treated us as well as they would have their own family members. We felt welcome and extremely... read more safe. This was the highlight of our 7 day vacation, for sure! I believe the prayer we had with Adrian before departing on our tour, set the tone and blessed the overall excursion.

Blessedtraveler777


8/08/2020

We have done lots of activities this week but private jetski tour with Michael was the BEST !!!!! Before we left the dock he knew all of our names...made... read more sure we were comfortable on skis .....There were 7 of us from 6 years up ......Michael spent time with the kids and they want to go again just to play with Michael! Got to see dolphins up close and personal got to swim and eat cheeseburgers in paradise which the food was great but not having to worry about anything Michael took care of EVERYTHING was even better .....if you only do 1 activity in orange beach this should be it!! Also very professional and courteous with booking and had to move us around a little but was so worth it.

Karenblagg1


8/08/2020
5749 Bay La Launch Ave.
Bear Point Harbor Marina Slip C 6